Philadelphia is such a wonderful city. Now having just won the Superbowl, we have a lot to be proud of, but honestly, we always have had a lot to be proud of. A city with a reputation, Philadelphia is actually a charming a friendly city. You really shouldn't always believe what you hear. So, as a way to draw people into a city with a newly claimed Superbowl win, growth in business, and an overall movement to become a bigger and better version of itself, here are some things to do in Philly this spring:
A tour we think you'll love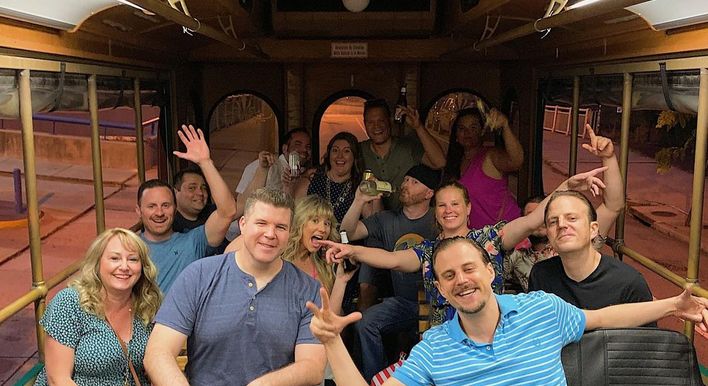 Stand-Up & Drink
From $34
View tour
Walk on The Schuylkill and Go To The Dog Park
Nothing is more relaxing than walking on the Schuylkill banks, but if you make it close to South Street, you will note there is a dog park there. There is a pen for large dogs and one for small dogs so whatever you pup preference is, you have a dog to stare at. Add a coffee or tea from local Good Karma Cafe and you are set for an enjoyable and puppy-filled walk on the banks.
Grab A Tea And Sit At Washington Square
Tea again, but why not just sit and enjoy the quiet offerings of Washington Square. Unlike Rittenhouse Square which can sometimes be hectic, Washington Square boasts a quieter and more serene approach as a park.
You can grab a coffee or sandwich from local Talula's Daily and just sit and enjoy watching the random squirrels of Philadelphia do their thing around the park.
Sit Outside and Enjoy City Hall
City Hall is one, if not the, most beautiful buildings in the city. The architecture is beautiful and the entire property is perfect for the casual tourist or even for a local worker. You can just sit at any table, people-watch, and enjoy the beauty of the building.
Visiting the city or feel like being a tourist for the day? Grab an inexpensive pass and get taken up right underneath William Penn to see beautiful views of the city.
Check Out One Of Our Many Museums
Philadelphia has no shortage of museums and the museums we do have can fit any needs. We have smaller museums such as the Rodin for a quick but meaningful look at art. We have the Museum of Natural Sciences for those who love bugs and dinosaurs, and we even have the Please Touch Museum in West Philadelphia for families with young children.
A quick tip is that some museums offer entry into other museums or are good for multiple days. You may see the sticker price, but when you realize it is for two days, multiple buildings or any other added perks, you may feel more inclined to slide the credit card over and enjoy all the Philly museums.
Be A Foodie For A Day
Philadelphia is a foodie city but we are not super outward about it–but should be. Whether you are a cheesesteak lover, vegetarian, vegan, or just love a good bowl of Pho, you will find no shortage of great and even historical food places within the city.
We boast having the oldest Italian restaurant down beyond Washington Street, we also have the oldest tavern in the country right in Old City as well. Do not hold yourself back from the food and drinks Philadelphia has to offer.
These are just a few ideas of what you can expect when traveling to Philly this Spring. Already live here? There isn't any shame pretending to be a tourist in the city.
Speaking of tours, want to indulge yourself in laughs and history? Join us at Founding Footsteps for our many tours we offer throughout the year.